Project Labels Documentation
Let's put a label on it!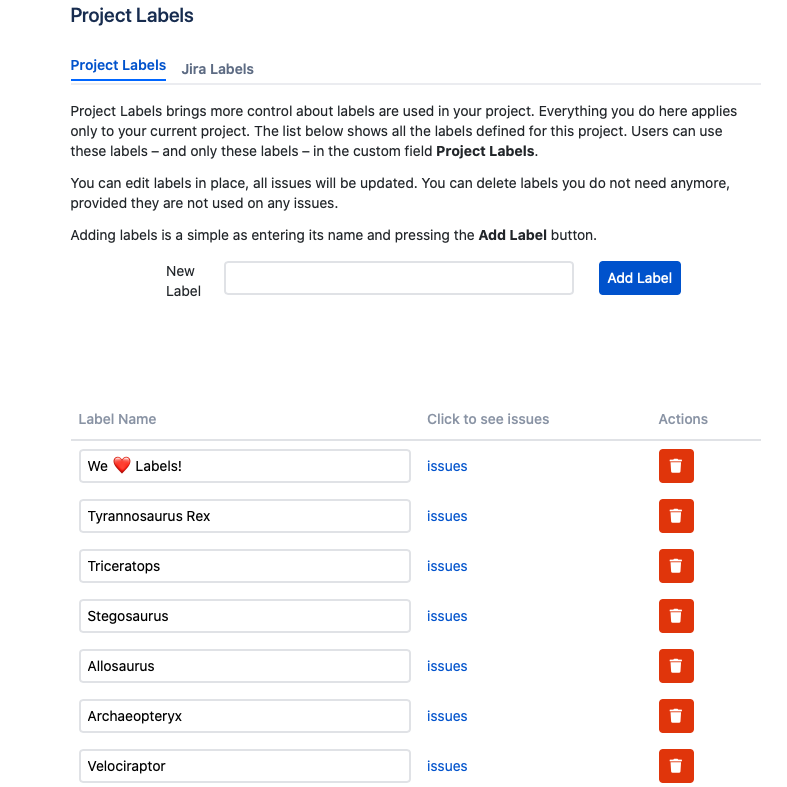 Pre-define your labels per project
Pre-define the allowed labels for each project individually.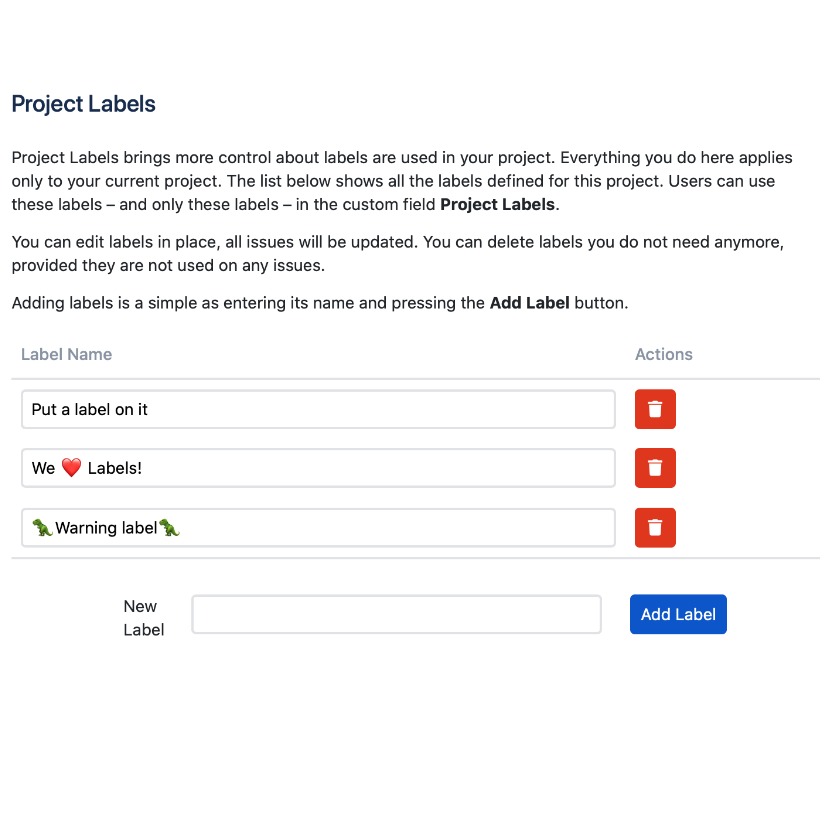 Manage Jira labels per project
See all labels used in your project in one place. Rename misspelled labels or delete labels that you do not need anymore.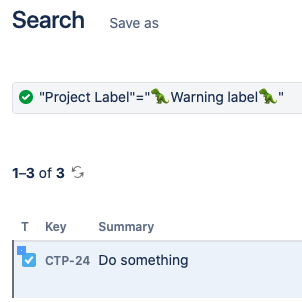 …of course it works with JQL!
Just like any other field in Jira, your new Project Label will work with your JQL queries. And did we mention that it is dinosaur-friendly?