Adding a Deal​
To create a Deal in PolyCRM, simply click the Create Deal button on the Dealboard or on the Deal Overview page. A modal opens that allows you to enter the most important information about the Deal.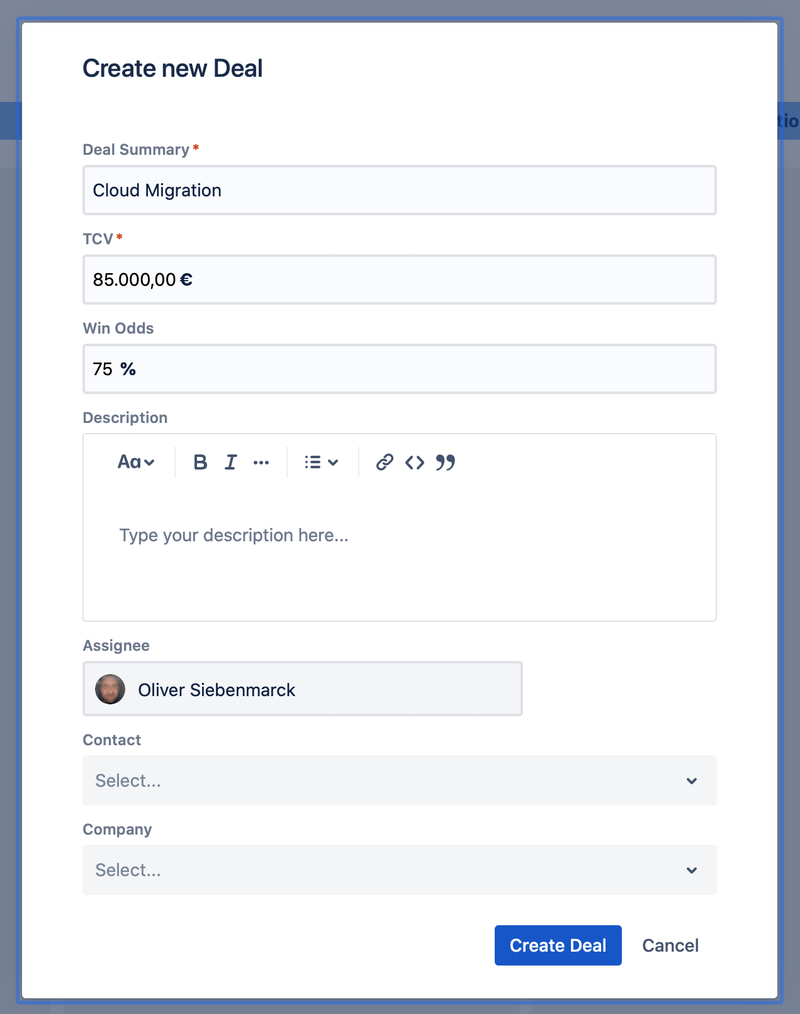 Updating your Deal​
Updating a Deal is easy – simply click the field you want to edit and click the checkmark once you are done.
Linking your Deal​
Deals can be linked to issues. This makes it easy to see tasks that need to be done. You can link a Deal to an issue clicking the link button on the Issues tab.
You can also use the plus button to create a new issue that will automatically linked to your Deal.
Deleting your Deal​
Deals can be deleted anytime by clicking the trashcan icon in the top right. Once a Deal has been has been deleted, it is gone for good, so be careful.